A stroll down a store aisle of cleaning products is almost a dizzying experience—so many choices! The cleaning products I grew up with—chemical-based ones—are not the ones I choose to live with today. There are plenty of reasons for that, including negative health effects, environmental pollution, harshness to septic systems, and more; but I'm not willing to sacrifice cleanliness either. This is why I love Life's Abundance Bio-Base cleaning products! Sold for more than a decade now, these are two amazing all-purpose cleaners that are nontoxic to pets and environmentally safe. They are also one of the best bargains you will find.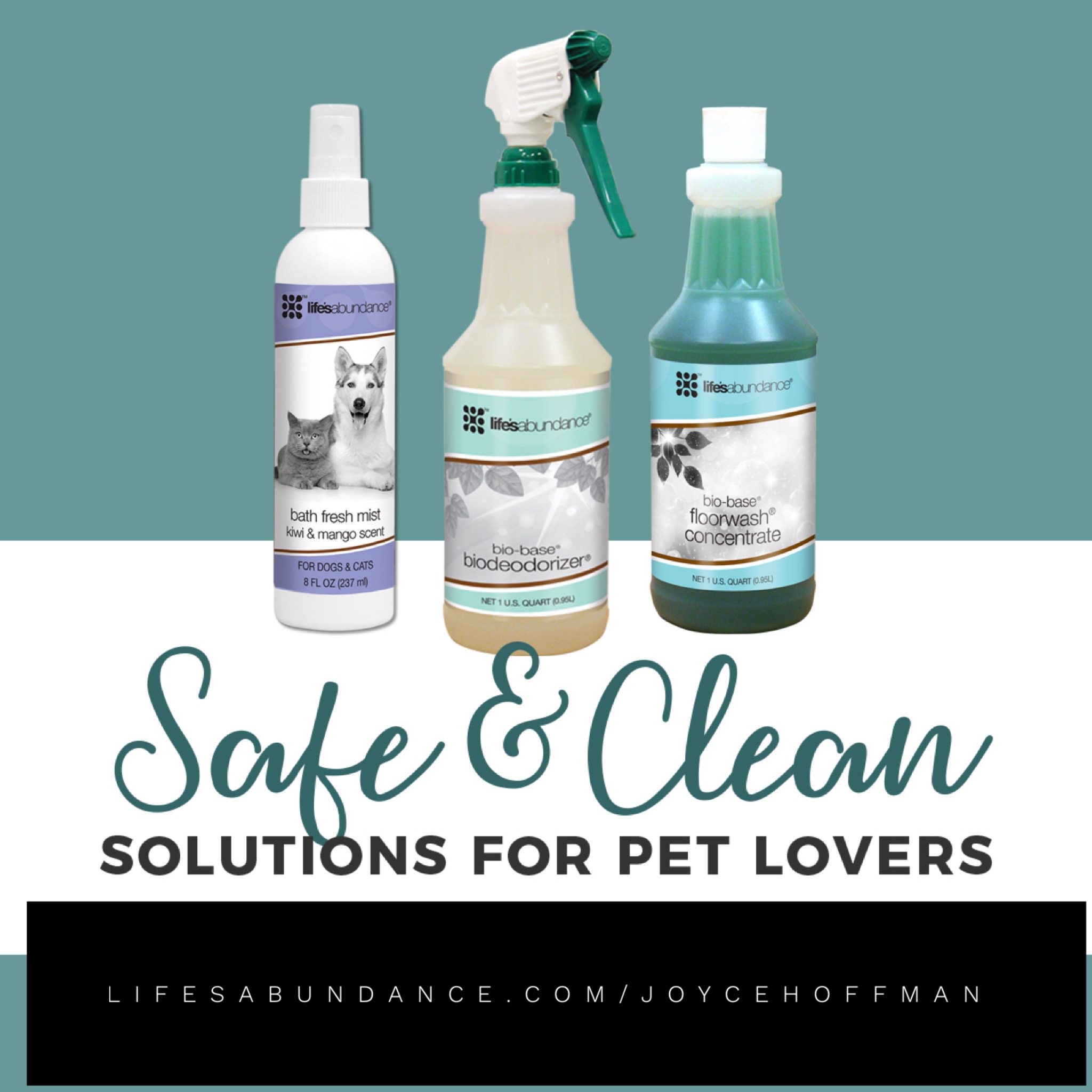 Switch to cleaning products that are a renewable resource and not a pollutant!
Floorwash Concentrate starts at under $14 and will yield up to 64 gallons of non-abrasive, non-corrosive cleaning power.
BioDeodorizer starts at just over $10 and actually neutralizes odors instead of covering them up with chemicals and perfumes.